IT Sicherheit hat viele Ebenen
Jeder kann aber schon auf kleine Dinge achten!
IT Sicherheit auf mehreren Ebenen bedeutet, dass man die Aspekte berücksichtigt die einerseits durch die IT selber beachtet werden müssen, aber auch - und wenn man die Statistik der Ursachen anschaut - auch die Benutzer und Randbedingungen des Betriebs. Das sind:
Backupsoftware im Einsatz, geprüft und getestet
Firewall
Einsatz von Microsoft Defender. Der hat sich bereits in vielen Tests als der Beste herausgestellt und wird regelmäßig gewartet
Proaktive Verteidigung gegen Schadsoftware - am Besten über eine Dienstleister wie BlueShield.
Bereithaltung von Werkzeugen zur Beseitigung von Schadsoftware
Benutzerschulung (social Hacking, Pishing, usw.)
Die technischen Aspekte der IT Sicherheit konzentrieren sich auf Grund der sehr starken Veränderung der Bedrohung aus dem letzten Jahr besonders auf eine Reduzierung des Endpunktrisikos.
73% der Anwender nutzen mittlerweile Cloudanwendungen (auch wenn sie es nicht glauben/wissen...)
63% der Anwender auch von unterwegs oder von zu Hause arbeiten
68% der Anwender auch mobile Geräte für den Zugriff auf Unternehmensdaten verwenden
Die Zahlen stammen aus den Studien: 2015 State of the Endpoint Report: User-Centric Risk, im Auftrag von Lumension, unabhängig durchgeführt von Ponemon Institute LLC (Jan. 2015); Verizon 2015 Data Breach Investigations Report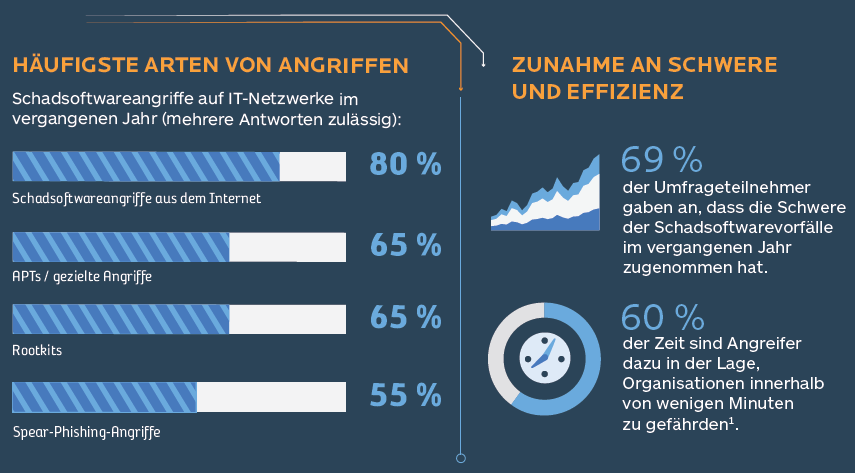 Ein weiterer Aspekt aus diesen Studien waren die Ergebnisse wie sich am einfachsten die Sicherheit steigern läßt. Natürlich - hat man gar nichts im Einsatz - benötigt es erst dazu etwas. Aber die meisten beachten den Mensch als Risiko zu wenig. Mit etwas Schulung, Vorsicht und Hausverstand ist sehr viel getan.
Der weitere Schritt ist Technik.
Benutzer ist als Sicherheitslösung wichtig
Viele Erfahrung mit geschädigten Kunden erlauben uns die Bestätigung dieser Studienergebnisse. Wir helfen aber auch hier - meist ist es nicht viel Zeit die darauf aufgewendet werden muss, damit eine wesentlichen Verbesserung der Sicherheit im allgemeinen herbeigeführt werden kann.
Die DSVGO, deren Beachtung mit Mai 2018 relevant wird, gibt diesem Bereich besondere Aufmerksamkeit. Damit bekommt es auch einen finanziellen Aspekt - falls es nicht berücksichtigt wird.
Wesentlich ist aber, daß bei Beachtung der DSVGO gleichzeit auch dem Datenschutz mehr Aufmerksamkeit geschenkt wird.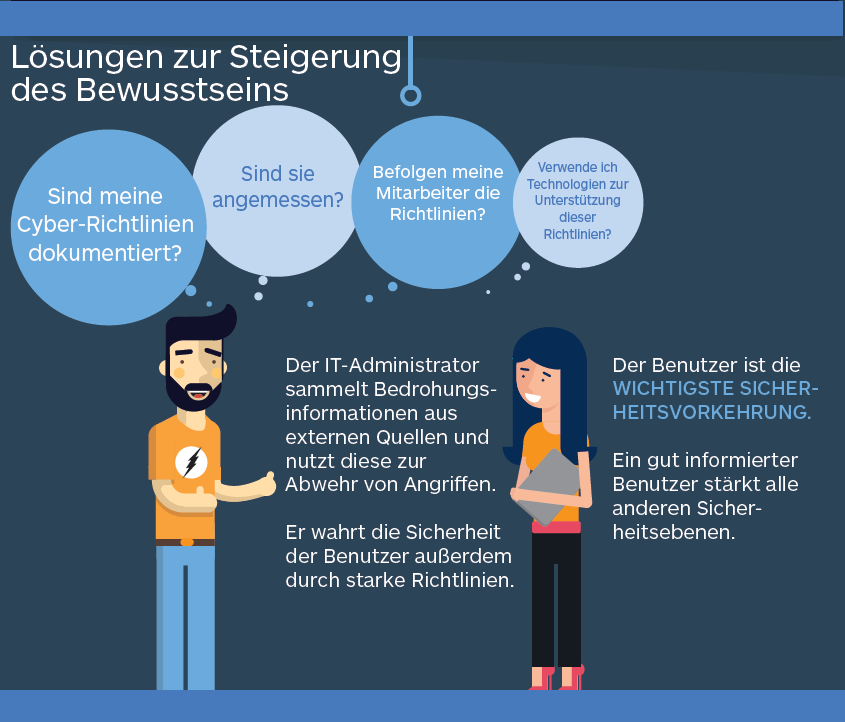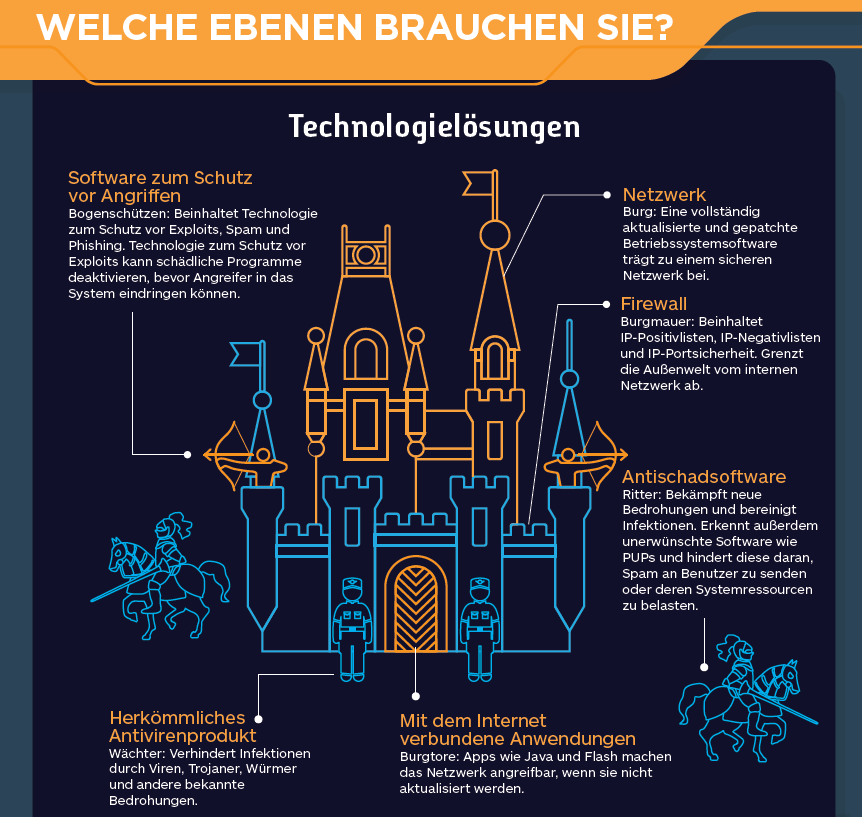 Und nun zur Technik:
Was müssten wir in Ihrem Netzwerk oder der Umgebung beachten um eine gute Lösung für Sie zu konzipieren. Wie ist es aufgebaut, wie arbeiten Ihre Benutzer - wo vermuten Sie Probleme oder haben Unsicherheiten. Sammeln Sie ihre Problemgebiete und teilen Sie dies uns mit.
Wir können hier helfen.
Garantiert. 100%ige Sicherheit gibt es nicht, aber man kann sehr viel tun um die meisten Probleme die jetzt existieren zu minimieren.